 "They are always honest, and I can't stress enough how impressed we are with how they clean up the job site at the end of every work day. I love everyone and everything about this company!"
M. & R. Finn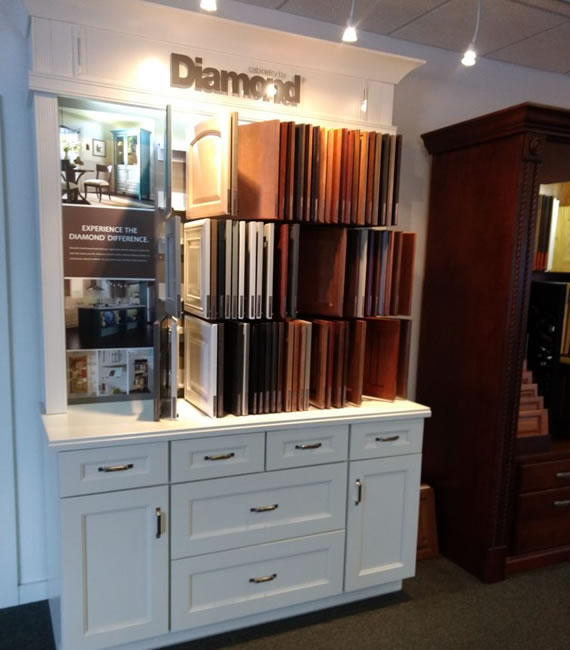 Product knowledge
We offer high quality construction
and old fashioned service
Whether it's designing your kitchen or bath, choosing attractive yet functional flooring products, selecting windows that combine beauty with energy efficiency, or putting together a quality appliance package, the folks at Full Circle Home Center are ready to help you.

Full Circle Home Center offers a unique combination of quality products and installation expertise for your home or business. Established in 2003, Full Circle Home Center showcases quality brand-name cabinets, counter tops, windows, exterior doors, appliances, closet systems, and a wide variety of floor coverings, all at competitive prices.
View Brands We Carry
construction clients
We offer our customers the convenience of "one-stop-shopping" in our Home Center. There is no need to go anywhere else to select the products needed for your remodel project, as we carry a variety of floor covering, cabinets, countertops, tile, appliances and more! Chek out the link below or visit our showroom.
Unique to our business

Do you need your cabinets or counter tops modified to fit a new appliance? Look no further. We can handle the entire job from start to finish, from the carpentry modifications to providing and installing the new appliance.
We offer the confidence that comes with over 43 years of working with these types of products in homes and businesses throughout Northern Michigan over the years. Our design specialist can help with your kitchen and bath layout, as well as offer advice on selection of color, texture, etc. throughout.
In our Home Center we offer the same attention to detail that our customers have come to expect from Full Circle for their construction projects for over four decades.