 "We cannot stop talking about how amazing our bathroom remodel turned out. Full Circle employs talented tradesmen."
Cosper/Mazurek Family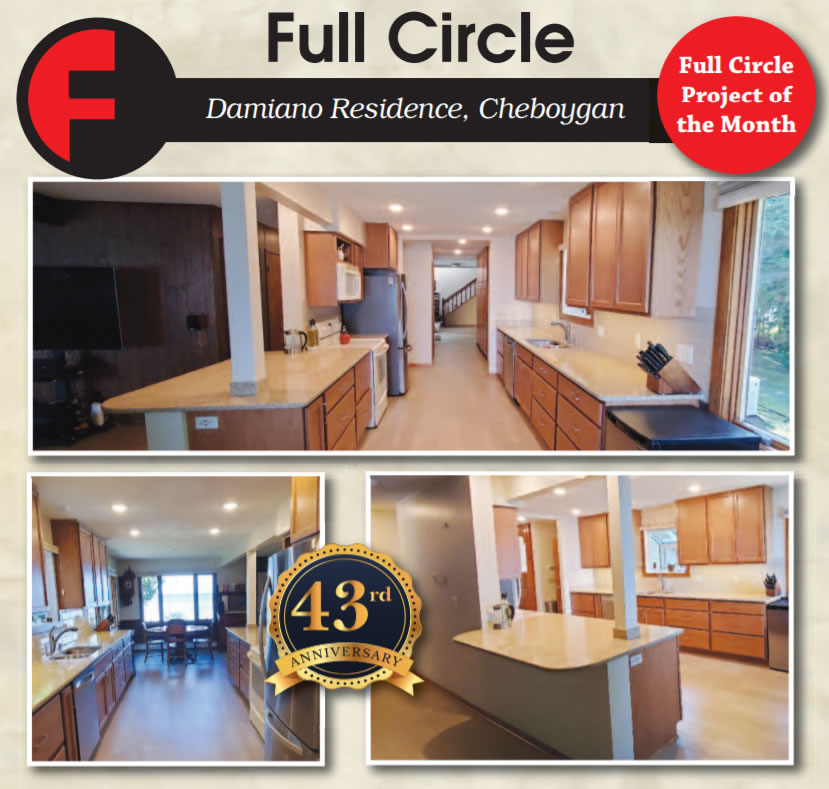 full circle north, inc.
damiano residence
We hired Full Circle to perform a complete remodel of our kitchen. We hired them previously to repair some storm/winter damage in 2019, so we were already familiar with Full Circle from prior work and quotes.
We enjoyed working with Dave and Angela to explore several possibilities to radically redo the kitchen and find the right counters, cabinets, and flooring.
Jim (carpenter) and Gary (tile) were terrific. They kept us informed of plans, progress and schedule and were very easy to work with.
We would recommend them to others and hope to start another project with them soon to remodel the master bedroom.


Click Here To View MORE OF Our Projects